This week we're taking part in the Notonthehighstreet #magicofgifting event, to introduce the people elves who make your Christmas gifts. You can find lots of interesting behind-the-scenes posts from notonthehighstreet partners by following the hashtag #magicofgifting on Instagram, Facebook and Twitter all week.
Day 1: Meet the Maker
Hello! I'm Addy, the pattern designer and handknitter at Gift Horse Kits (pictured with a much less camera-shy knitted owl!) I've been designing and making things for as long as I can remember, and love helping others to be creative too.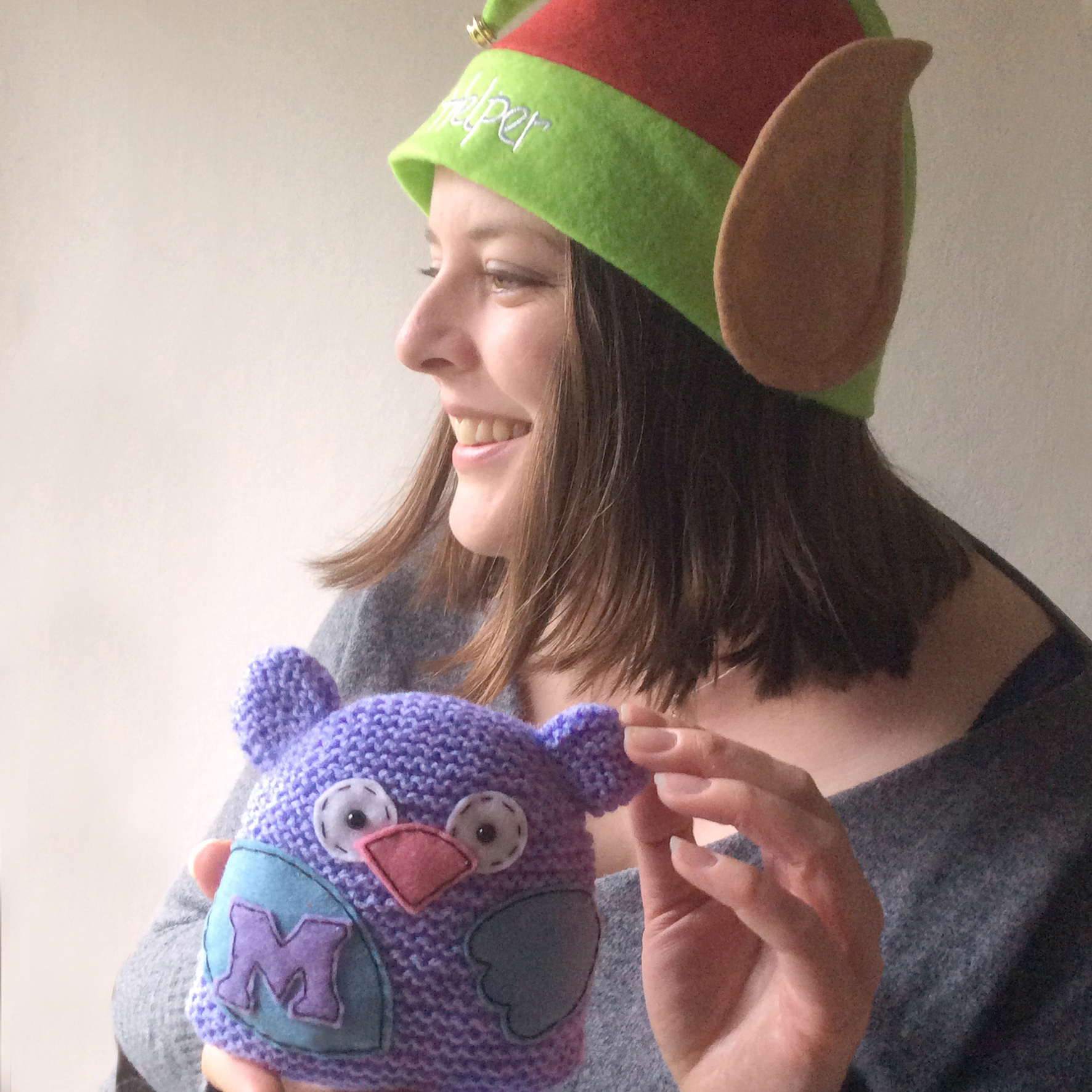 Day 2: Workspaces!
Unfortunately it's so overcast in Wales at the moment that it's a bit dark for photographing- but here are a few of today's knit kit orders on the worktable- Plump Flump and Scruff The Dog kits- having the finishing touches applied (stars and ribbons and then topped with handwritten tags) before being wrapped in the massive roll of bubblewrap you can see looming at the edge of the photo!